Share
HOW TO SLEEP WELL PART 2 – What has dark, quiet, cool and comfort got to do with it ?
By Dr Beverley Lewis, Clinical Hypnotherapist
Prepare your bedroom so that it is dark, quiet, cool and comfortable for sleeping in.
The Simple Facts and Your Strategic Targets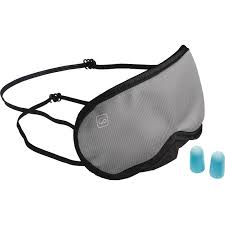 DARK – The darker the room you sleep in the better to enhance your melatonin production. If your partner is not ready for sleep when you are, you can use an eye-bag or eye-mask to reduce the exposure of your eyes to light.
COOL – Research shows that sleep is associated with a drop in body temperature. Therefore it is a good idea to sleep in a cool room with enough coverings to stay warm.
Having a hot relaxing bath or shower 1 – 2 hours before bedtime can be useful as it will not only be relaxing but it will raise your body temperature also causing you to feel sleepy. After the shower take some time to allow your body temperature to cool before getting into bed. Conversely, if the weather is hot, a cooler bath
or shower can help you drop your body temperature ready for sleep.
QUIET – Ear-plugs can at times be useful to diminish unwanted noise.
COMFORT – Underlying comfort, literally, in the form of a supportive mattress and pillow(s), allows your body to ease into a position conducive to sleep.
MULTI-TASKING IN THE BEDROOM is not a good idea !
Using your bed and bedroom to work or study in can reduce your ability to sleep. This is because it makes it difficult for you to physically, mentally and emotionally to "turn off" from your daytime activities and concerns.
In order to train your body and mind to "let go" of the activities of the day, the bedroom is best left as a place for sleep.
Allow yourself at least one hour of relaxation or "down time" before getting into bed after you have finished your work.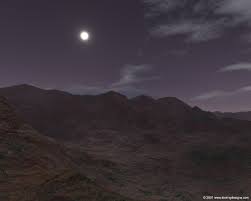 Plan to go to bed at the same time each night (as much as possible) to re-train your body to sleep consistently and easily.
Training your body to go to bed at the same time each night where possible allows you to re-build the natural restorative rhythm of a good night's sleep more effectively. Ideally, it is preferable to go to bed early enough so that you do not need an alarm to wake up but you wake naturally.
In addition to this training another good habit is to establish a bedtime routine. For example, lock the doors, brush your teeth etc. This is another way of signalling to your body that bedtime is close and it can reduce the time you wait to fall asleep. Setting a "get ready for sleep" alarm at night is a great prompt.
Falling asleep is an internal mind-body process and it can be useful to know that the average time it takes people to fall asleep naturally can be around 20 minutes as the process is often a gradual one.
What tends to happen if we a) go to sleep too early, or b) too late?
a) Many adults who feel tired in the early evening either go to bed too early, say between 7 and 8 pm, and find that they are unable to sustain a satisfying sleep pattern for the whole night
or, they fall asleep on the couch in the evening watching TV and then find that they can't get to sleep later when they go to bed. Melatonin secretion and the urge for sleep comes in waves. It is useful to recognise these waves and be ready to respond. Like waiting for a bus if you miss it, you must wait for the next one which may not come for an hour.
b) If we are still awake after 11 pm on a regular basis, our sleep cycle can be thrown into reverse as our bodies enter into a more wakeful (and often hungry !) cycle which may last until 2am or later.
Although some people prefer to be "night owls" and take advantage of the increase in mental alertness that may occur late into the night, this habit comes at a significant cost. Often it means a reduction in the number of hours slept or "sleep deprivation" and the lack of the ability to wake next morning feeling refreshed!
FREQUENTLY ASKED QUESTIONS: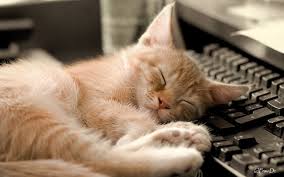 IS NAPPING DURING THE DAY A GOOD IDEA?
Napping during the day can be beneficial and restorative but may also delay the usual going to bedtime. If this occurs it is counterproductive. Just 20 minutes is all that is needed to restore alertness and improve mood. ( All parents know what happens to the mood of young children if they miss the nap). Naps of less than 30 minutes keep the brain in a light stage of sleep making it easier to re-engage in your daily activities. If you feel sleepy and are at risk of losing concentration a 10-minute "power nap" is a good idea. Always set an alarm if you have a nap. Napping for longer periods may evoke a deeper stage of sleep and may not create a sense of alertness that is achieved with a shorter period of sleep. It is best to nap before 3 pm.
WHY IS IT THAT I CAN EASILY FALL ASLEEP ON THE COUCH IN THE EVENING WHILE WATCHING TV BUT THEN FIND I HAVE DIFFICULTY GETTING TO SLEEP LATER WHEN I GO TO BED?
When this happens regularly, your sleep is obviously disturbed and depending on how long and how late you sleep for on the couch your sleep rhythm may be compromised to the extent that you cannot easily access a good sleep cycle once you are in bed. You want to minimize or better still eliminate sleeping on the couch (and leave sleep for bed !). Often sleeping on the couch means you miss your ideal "sleep bus" and there will be a delay before the pressure to sleep builds again.
HOW MANY HOURS SLEEP DO WE NEED ANYWAY?
An adult requires on average 7.5 – 9 hours of sleep each night although there is considerable variability between individuals.
Some of the consequences or getting less than this include an increased risk of heart disease, stroke weight gain, neurodegenerative disease and premature death. Getting enough hours and quality of sleep is one health habit not to ignore. Part 3: How to sleep well >>>