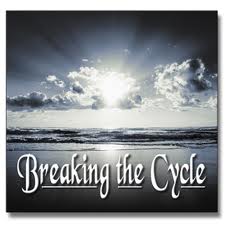 I was diagnosed with fibromyalgia in 2016 and had a tumultuous year of tests and specialists all claiming nothing was "technically" wrong.
My diary entries
To understand my journey, here is an extract of my diary before I was diagnosed with fibromyalgia (central sensitisation and chronic fatigue). As with everyone with this condition, the cocoon of pain wrapped around my body, impacted every aspect of my life – my ability to work, socialise (with joy/without pain), robbed me of all hobbies resulting in feeling isolated, alone. I simply missed ….."myself".
Feb 2016: excruciating headaches, lumps on my head and neck the size of 20c coins. MRI indicated no brain cancer, swollen lymph nodes only.
31 August 2016: symptoms extracted from my diary, I have added some context/commentary
7:30 am: at the coffee shop feeling terrible, I asked my coffee mates – can you be so so tired, your blood actually hurts? my heart feels so heavy it might stop beating, my ribs are aching, it hurts to breath….
8:30 am My neighbour helps walk me to the taxi stand, as I was unsteady. Once again I start to feel dizzy -this time was worse than a week ago in Seattle
Feeling so dizzy, not only I can't stand, but I can't peel myself off the concrete to sit up. My neighbour, Andrew, couldn't even get me in a taxi as I couldn't sit up without feeling like I was spinning out of control – nauseous with bright light.
9:30am Mint Medical reception – symptoms had lessened but in reception it all started again, I could not stand, could not sit, crushing pain – they hooked me up to ESG, did some tests (normal – I was not having a stroke or heart attack) – I was off to the neurologist again.
My other symptoms were no so varied and constant part of my life.
Blurred vision (people told me I was just getting old, but this was different)
Heavy hurting heart, brain bleeding (feels like it), cannot stand the light, holding my head up was hard (I considered getting a neck brace, so I could type at a computer), very tired, pins and needles in my feet – felt like walking on broken glass, stabbing pain in face and scalp (like a sword going through my head), ringing in my ears, metal taste in my mouth, brain fog, loss of memory & conversations and inability to sleep due to the pain, air conditioning hurt, noise hurt, touch hurt, breathing hurt, laughing hurt
5th September 2016: Call ambulance, excruciating chest pain (worse than usual). I am now sleeping sitting up as it hurts too much to lie on my rib cage. I have not dreamt since February – I miss my dreams!
An integrated approach did it for me…
After being treated for fibromyalgia for 3 years I was able to put together a team of health practitioners who guided me to adopt an integrated treatment plan which consisted of mind-body techniques and a focus on nutrition. For me, an important aspect was working with a physiotherapist specialising in neurological physiotherapy and adopting a tailored individualised program.
The key for me was not just being treated and following directions but being central to the development of an approach to management. I felt it was a partnership and I was and am empowered.
I have learned how to pace my activities and I am no longer crashing out from exhaustion and am not riddled with pain (stabbing, electrical shock, pins & needles).
I am happy to say, I am now operating at 65%- 70% and exploring re-entering the workforce in a measured way. More importantly, I am slowly gaining the resilience to return to my "lost hobbies" – my goal is to be able to swim, hike and scuba by the end of the year.
My intention in writing this note
I hope by reading where I have come from, it will give you hope – that there is "Hope".
It's been a long journey…. I hope you find the recovery I have!
Christine.