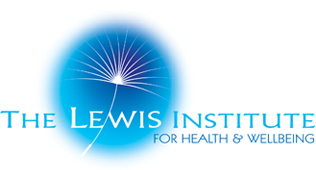 The Lewis Institute for Health and Wellbeing is an education, training and research organisation providing evidence- based information and programs for health professionals and the public about bone, joint and arthritis related issues.
The education and training programs are conducted by a team of health professionals with expertise and experience in the area of arthritis, musculoskeletal disorders, chronic pain, fibromyalgia and chronic fatigue. The team is directed by Dr Daniel Lewis, Rheumatologist, and includes therapists and educators from the disciplines of Physiotherapy, Occupational therapy, Psychology, Nutrition Science, Yoga, Ferldenkrais,  Pilates, Mind Body Medicine and Traditional Chinese Medicine. Practitioners from other disciplines are involved for specific programs.
                                                                      Education –  Skills – Inspiration
Services
A free online subscription is available to receive
A free monthly Pathways To Wellbeing Health eLetter

Access to our online library
Programs

More Than Meditation: a 5 week course
Living Well with Chronic Pain
Living Well with Fibromyalgia and Chronic Fatigue
Pathways to Wellbeing: Living Well with Arthritis
Strength and Balance for Life with Osteoporosis
We aim to inspire participants to live full and meaningful lives and empower them to actively participate in their own pathways to wellbeing.
Education – Skill- Inspiration
Publications
My Health Organiser
Meditating Pathways To Wellbeing Audio Guide
Recent Research Studies
Nutrition in rheumatoid arthritis
Topical glucosamine for osteoarthritis
Stress and fibromyalgia
Magnesium bicarbonate water for arthritis
Curcumin (Nalgesic) for osteoarthritis
Transcranial stimulation for fibromyalgia
S- Adenosyl methionine for fibromyalgia
Escetalopram for fibromyalgia
Transdermal medications for symptom control

Pathways to Wellbeing; A program for living well.
To gain access to living well requires an understanding that lifestyle, health and wellbeing are intimately connected.
Our state of health is influenced significantly by our present and past lifestyle choices. We make these choices moment by moment, consciously or unconsciously.
To enhance health it is necessary to be able to make health-enhancing lifestyle choices as part of daily living.
The essential aspects of this is being aware of the interconnectedness of everything.
Pathways To Wellbeing is a road map for living consciously and maintaining health.
Being aware of and incorporating the 12 Pathways to Wellbeing components into your life provides access to living well.
The 12 pathways are not necessarily distinct. Where they merge, their effectiveness is enhanced.
Human knowledge and understanding is rarely original or unique. Each understanding is based on the collective wisdom that has come before.
The Pathways to Wellbeing framework was inspired by our working with many inspiring teachers, individuals and colleagues over many years.
You can access the Lewis Institute website, eLibrary, Blog, Newsletter and courses here.