Share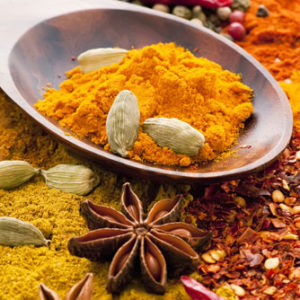 Osteoarthritis is chronic painful condiiton and a leading cause of work disability and general functional decline.
Up until recently the main treatment was a pharmaceutical solutions — most notably non-steroidal anti-inflammatory drugs (NSAIDs).
These drugs help to alleviate the pain encountered in osteoarthritis but their use is linked to side effects.
gastrointestinal toxicity, and ulcers,
increased blood pressure,
increased risk of cardiovascular disease,
,impairment of kidney funciton and
high blood pressure.
Gianni Belcaro, from Chieti-Pescara University (Italy), and colleagues assessed the effects of a mixture containing 20% natural curcuminoids, 40% soy phosphatidylcholine, and 40% microcrystalline cellulose, against an NSAID.
Subjects in the active group received a daily dose of 1,000 mg of the curcumin mixture, providing a daily curcumin dose of 200 mg.
After eight months , scores on a standardized osteoarthritis assessment decreased by 9.3 points among those receiving the curcumin mixture, while no change was observed in the control group.
Furthermore, scores for stiffness decreased from 7.4 to 3.2 in the curcumin-supplemented group, with again no significant changes in the control group.
This study "Evaluate(s) the clinical efficacy and safety of curcumin as an anti-inflammatory agent," the team concludes that: "Significant improvements of both the clinical and biochemical end points were observed … coupled with an excellent tolerability, suggests that a curcumin-phosphatidylcholine mixture is worth considering for the long-term integrated management of osteoarthritis.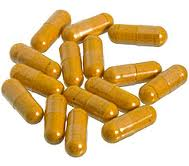 Tumeric capsules
There are a range of capsules available which are more concentrated and better absorbed than the herb powder. 1-4 capsules per day are beneficial.
Boswellia Serrata
Consistent studies have shown reduction in pain and improved fuunction using both 100mg aand 250mg per day. The effect is noticed within 7 days.
Ginger
30mg of ginger extract which is equivalent to 1gm of fresh ginger is more effective than placebo for osteoarthritis of the knee.
As with all trials of nutritional supplements the numbers that are studied in trials are small and the length of time studied is only a few weeks.